Finchley Manor Club have pulled off a massive coup with attracting not one, but TWO World Champions! So here's your chance to watch Ramy Ashour (three times World Champion) v Amr Shabana (four times World Champion)? These are two of the finest and most exciting squash players you may ever see, and they'll be playing at Finchley Manor (N3) on Friday 8th May from 4pm. Tickets are £40 adult/£15 children which includes a Thai buffet meal.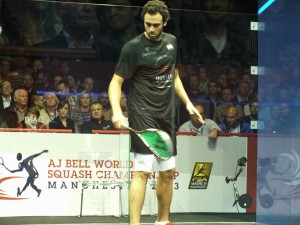 Please note there are only 70 adult tickets and 15 junior tickets for sale, and tickets go on sale to the general public on 16th April.
There will also be an opportunity for nine players to have a 5 points game with either Champion. Five sponsors will have the opportunity to play, leaving four places which will be auctioned amongst ticket holders. The auction will start at £30.
The event will begin with club members playing the Champions, followed by the exhibition match. Following that, there will be a Q+A session, and audience members will have the chance to mingle with the Champions during the buffet. There will also be a chance to buy raffle tickets during the dinner to win exciting prizes, including signed T-shirts and tickets to the semi-final and finals of the British Open.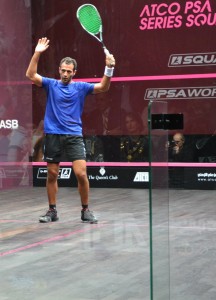 For tickets and raffle tickets, please call/text Tim Sirry on 07989 541 547.
For a chance to play either Champion, please call/text Paul C on 0777 5942 159.
The match will take place at:
Finchley Manor Tennis Squash & Health Club Lyndhurst Gardens Finchley, London N3 1TD United Kingdom