Here is the report for the squash league season just gone, and wow, what a season it was…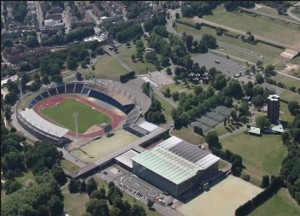 A remarkable season indeed with most of the divisions managing to complete all their games, and what competitive games they were.
-Darren N resumed usual operations at the top with a clean sweep march to his latest crown. The search continues for someone to challenge his reign at the top... Nic O, where are you?!
-Division Two saw possibly the longest game ever recorded on SquashMatch (or anywhere else in the world), with Geoff R and Michael H posting a 28-26 score line amidst a four set thriller!
-Congratulations to SM new boys Callum W and Marlo VA who won a convincing promotion to Division 2 where they will face even stiffer competition.
-Clive T showed that he is very much ready for the next tier after he saw off all opposition to book his seat in Division 3 this coming term, while Bruce W pinched the last promotion spot with a late flurry of wins.
-Division 5 threw up a swathe of five setters and close encounters, with Dave B and Vince W being the ones standing at the top of the pile of the wearied backhands and sweaty T shirts come the end of the season! Well done all in Division 5 for getting all your games in.
-Well done to Michael Le F and David K who leave scorching tyre tracks on Division 6 to book their places in Div 5. Also a hat tip to John HW for notching up three 5 setters, offering more evidence that the middle leagues are where the action is at!
-Last but not least, Richard F and Garry F manage to squeeze out of Division 7, so well done to you guys.
One final pat on the back to everyone for making the Crystal Palace (CP) league such a competitive, committed and enjoyable league.
The new season is being released imminently so good luck and get challenging!
Scott .. Scott Culverwell CP League Manager Scott [at] squashmatch.co.uk